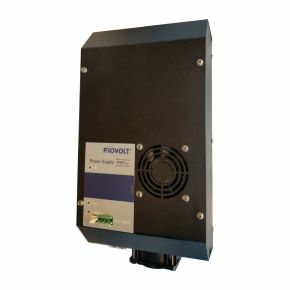 Intelligent solution for DC power
The PSP-DC model Power Supply is an equipment that incorporates micro controller technology DSP (Digital Signal Processor), which ensures superior performance, updated with what
there is the most modern on the market.

The high performance of PSP-CC ensures that the consumer feeding process is reliable. This translates into greater autonomy and longer component life.
The keyed source technology used in this equipment allows reduced dimensions, low power consumption and high reliability.
GENERAL CHARACTERISTICS
High frequency keyed source system

Easy connection of the DC input and output by spring connector

Operating temperature: 0°C to 45°C

Compact and lightweight equipment
Quero este produto
Preencha os campos abaixo para entrar em contato conosco:
Catálogos para download
Informe os seus dados para acessar os arquivos:
| | |
| --- | --- |
| Rated voltage | 110-220Vac 220Vac |
| Rated voltage | 12Vdc/24Vdc/12Vdc/24Vdc/48Vdc |
| Frequency | 50/60Hz |
| | |
| --- | --- |
| Current | 40A/30A 60A/50A/30A |
| Ripple | >2% |
| | |
| --- | --- |
| Efficiency | < 90% |
| Insulation Voltage | 2kV |
| Protection Degree (IP) | IP-20 |
| Room temperature | 0°C ... 45°C |
| Maximum relative humidity | 95% (25°C without condensation) |
| Panel | H= 268 W= 151 D= 110mm Weight= 3kg H= 268 W= 151 D= 110mm Weight= 4kg |
| 19" Drawer | A= 3U W= 19" D= 300mm Weight= 8kg A= 3U W= 19" D= 300mm Weight= 10kg |